Ministry of Environment, Forest and Climate Change

The Ministry of Environment, Forest and Climate Change (MoEFCC) is the nodal agency in the administrative structure of the Central Government for the planning, promotion, co-ordination and overseeing the implementation of India's environmental and forestry policies and programmes.

Please visit www.envfor.nic.in for more information.



Ministry of Heavy Industries & Public Enterprises

The allocation of work of the Department of Heavy Industry entails promoting engineering industry viz. machine tools, heavy electrical, industrial machinery and auto industry and administration of 32 operating CPSEs and 4 autonomous organizations. The CPSEs under the Department are engaged in manufacture and in consultancy and contracting services. The CPSEs under the Department manufacture a wide range of products Boilers, Gas/Steam/ hydro turbines, industrial machinery, turbo generators, three wheelers, tractors and consumer products such as paper, salt, tyres and watches. The Ministry also looks after the machine building industry and caters to the requirements of equipment for basic industries such as steel, non-ferrous metals, power, fertilizers, refineries, petrochemicals, shipping, paper, cement, sugar, etc.

Please visit www.dhi.nic.in for more information.

NITI Aayog ((National Institution for Transforming India)

The NITI Aayog, also National Institution for Transforming India, is a policy think tank of the Government of India, established with the aim to achieve Sustainable Development Goals and to enhance cooperative federalism by fostering the involvement of State Governments of India in the economic policy-making process using a bottom-up approach.

Please visit www.niti.gov.in for more information.

Ministry of Water Resources, River Development and Ganga Rejuvenation

The Ministry of Water Resources, River Development and Ganga Rejuvenation is the apex body for formulation and administration of rules and regulations relating to the development and regulation of the water resources in India. The Ministry was formed in January 1985 following the bifurcation of the then Ministry of Irrigation and Power, when the Department of Irrigation was re-constituted as the Ministry of Water Resources. In July 2014, the Ministry was renamed to "Ministry of Water Resources, River Development & Ganga Rejuvenation", making it the National Ganga River Basin Authority for conservation, development, management, and abatement of pollution in the river Ganges and its tributaries.

Please visit www.wrmin.nic.in for more information.
Battery Rickshaw Welfare Association (BRWA)



Connected Vehicle Trade Association (CVTA)

The Connected Vehicle Trade Association (CVTA) is a non-profit business league established to facilitate the interaction, and advance the interests, of the entities involved in the vehicle communication environment. The Connected Vehicle Trade Association enables the collaboration of companies, organizations, and governmental bodies engaged in developing bidirectional vehicle communications. Membership is open to any corporation, public entities, standards and specification organizations and educational institutions.

Please visit www.connectedvehicle.org for more information.
Financial Inclusion Improves Sanitation and Health (FINISH)

Having recently celebrated our eighth birthday, FINISH society (Financial Inclusion Improves Sanitation and Health) is a multistate not-for- profit NGO registered in 2010 under the Societies Registration Act 1860. Initiated in 2009 by an Indian-Dutch consortium comprising financial institutions, insurance companies, NGOs, academic and government institutions from India and the Netherlands, FINISH society was born out of the FINISH program. Its main objective is to support and facilitate construction of safe sanitation systems for communities in rural India. We do this through mobilizing demand and supply-related measures, including financial incentives for development.

Please visit www.finishsociety.org for more information.
India BIM Association

India BIM Association's (IBIMA) vision is to serve as the voice of India's BIM community, IBIMA represents, supports and advocates on behalf of the entire Indian BIM community to build a positive business environment for the efficient deployment of BIM, for all engaged in utilizing BIM technologies, processes and protocols in India. We at IBIMA intend to take this further with the right opportunity and environment with non-political and non-profit agenda. India BIM Association is established on 12th May 2016. We are glad to inform you that India BIM Association is firmly moving ahead in spreading BIM awareness to the Indian AECO industry and academia with IBIMA reaching to nineteen thousand Indian members asper 28th Dec 2017. India BIM Association is also a strategic committee European BIM Summit member.

Please visit www.ibima.co.in for more information.
Society of Manufacturers of Electric Vehicles (SMEV)

Society of Manufacturers of Electric Vehicles (SMEV) is a perfect platform to learn, share and experience as we move forward into an age where alternative energy efficient modes of transportation would be in demand. It is committed to provide active support to EV industry and Government of India in shaping up the right future for Electric Vehicles and to put India on the Global map of EVs. SMEV assists in creating a comprehensive ecosystem that accentuates the positives and mitigates the negative impact of EVs on our environment and Indian economy. SMEV is based at New Delhi, India and comprises of the members including; Electric- Four/Three Wheeler Manufacturers, Electric- Two Wheeler Manufacturers, Electric Vehicle -Auto Components Manufacturers. Some of the objectives of SMEV include; assisting Government in implementation of NEMMP 2020 plan, assisting manufacturers in understanding and implementing the NEMMP to gain optimum benefits, persuading nodal agencies for faster implementation of pilot projects, supporting the manufacturing sector to gain maximum benefits of carbon credits, become the knowledge center for promoting indigenization of imported products, assisting in exports of EVs, catalyze a favourable business environment with investment opportunities in the Indian EV industry.

Please visit www.smev.in for more information.
World Auto Forum


Please visit www.worldautoforum.com for more information.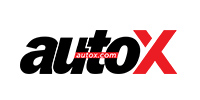 autoX

autoX, fuelled by passionate motoring junkies since September 2006, is the fastest growing automotive lifestyle publication & portal in India.
Our reviews meet the highest standards of editorial quality & integrity and we are fortunate that readers rate the quality of our content among the best in the motoring world globally.

Through our comprehensive tests and unique features, we strive to put our readers in the driver's seat of the most exciting industry in the country. Everything we do is driven by: Heart. Soul. Passion. Emotion.

Please visit www.autox.com for more information.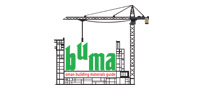 Buma

Ibn ahmed united enterprises – proudly launching the "BUMA" Oman Building Materials Guide is a booklet for the manufacturers, wholesalers, suppliers & retailers. Source of informative information for the new materials of building construction. Distribution will reach to the target industries like construction companies, engineering consultant, building retailers, walk in customers & etc.

Many types of Building materials are used in the building construction and construction industry to create buildings and structures. These categories of materials and products are used by architects and construction project managers to specify the materials and methods used for building .

Please visit www.omanbuildingmaterials.com for more information.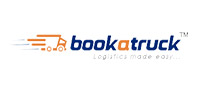 Book a Truck

Book a Truck is a breakthrough e-platform for Logistics Ecosystem. It enables a disruptive pricing mechanism and delivers reliable Transport & allied services to its customers. The platform generates efficiency for all stakeholders in the Value Chain. We offer one-stop solution for all your value added services such as Transit / Marine Insurance, GPS Tracking, Fleet-Management services.

Please visit www.bookatruck.in for more information.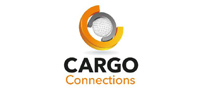 Cargo Connections


Please visit www.cargoconnections.net for more information.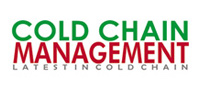 Cold Chain Management

ColdChainManagement.net purveys information on Temperature Controlled Supply Chain Industry is a B2B membership website that provides information relates to machineries, equipments & accessories of Cold Chain, Cold Storage, Cold Logistics, Refrigeration Equipments, Material Handling, Cool Packaging and allied Cold Storage, Cold Transport & Cold Supply Chain Verticals. The website publishes white papers, reports, digital books and e-newsletters along with covering news, local & global case studies, business features, product launches and interviews of industry professionals relates to Cold Chain Vertical.

Please visit www.coldchainmanagement.net for more information.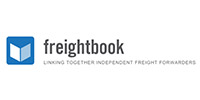 Freightbook


Please visit www.freightbook.net for more information.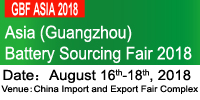 GBF Asia

GBF Asia is an international exchange cooperative platform for battery and its related industries by gathering well-known brands to meet, trade and share. GBF Asia 2017 received over 12,000 person-time visitors and 237 exhibitors (up by 54.9%) such as Mikrouna, O-PA, Zeon, ULVAC, Keysight, Lishen, Highstar, OptimumNano, Sunwoda, HESSE, EV Meter, etc. The 55-people purchase group from Federation of Indian Small Scale Battery Associations and other buyers from leading enterprises like Microsoft, LG Chem, Jaguar Land Rover, Tesla Labs, TESLA Enerco Ltd, Roadmasters, Chrysler, etc. were much impressed by the variety of EV batteries, lithium batteries, Hydrogen Batteries,storage batteries and Battery Test Instruments. GBF Asia 2018 is going to be staged on a show floor of 30,000sq.m, 500+exhibitors and 35,000+visitors. It's supported by National Energy Conservation Center, China Energy Conservation Association,etc. It will be a feast in world battery industry!

Please visit www.battery-expo.com for more information.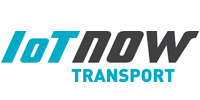 IoT Now - How to run an IoT enabled business.

The Internet of Things (IoT) is affecting every aspect of our daily lives, but none more than Transport. Car buyers see financial and environmental benefits in buying transport services, not vehicles. With vehicle connectivity and autonomy, this is changing the car, how we use it, and the business model for a global industry. Smart cities need integrated, green, and cost-efficient public transport services. Airports, ports and rail stations will benefit from greater connectivity, optimising the use of existing infrastructure, and rationalising investments. At a time of fundamental change, decisions need to be timely and well-informed so IoT Now (www.iot-now.com) has launched a new smart media brand, IoT Now Transport (www.iotnowtransport.com)

Please visit www.iotnowtransport.com for more information.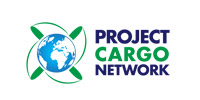 Project Cargo Network

Project Cargo Network (PCN) is an ISO 9001 and ISO 14001 certified organisation established to provide a networking platform for the world's top project cargo specialists. Our Members handle the transportation of oversized and heavy items or shipments that consist of complex components that must be disassembled, shipped and then re-assembled. They offer project cargo management for engineering, procurement and construction companies servicing energy, mining, chemical, petrochemical, pipeline, infrastructure and other sectors. Our fast-growing organisation comprises of 220+ specialists in 105+ countries.

Please visit www.projectcargonetwork.com for more information.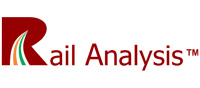 Rail Analysis

Rail Analysis is the most Prominent Magazine on Railways , HSR and Metro Rail Development in India covering projects such as All Metro , HSR , Semi HSR , Ultra HSR and Traditional Rail Projects in India. We continue to be focused on the promotion of the Railways Industry Development in India and its Future Growth towards modernization of the Railways.

Our Magazine is sent to Indian and Global Railway Professionals & Major marketing platform, distributed to the decision makers of the Railways Industry in India. It provides the latest news and updates on Indian projects for International companies to connect with each other and collaborate for projects in India along with information and analysis on railway projects in India.

Please visit www.railanalysis.in for more information.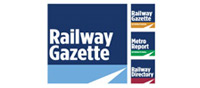 Railway Gazette

The Railway Gazette Group is the leading provider of business management and technical information for the world's railway industry, offering an extensive range of print, digital and online news and data resources. These are read and respected by railway operators and suppliers in more than 140 countries.

Please visit www.railwaygazette.com for more information.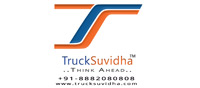 Truck Suvidha

Trucksuvidha is a web portal for the Indian transportation industry. It is connecting transporters, truck drivers, customers and other related entities. It was founded in 2014 and operating all over India. Its service is aimed for the brokers/ transporters/ logistics heads/ delivery heads to make the use of technology and for making better load and truck availability. On an aggregate 30500+ verified transporters and 18500+ customers/industries across India are registered on the Portal. TruckSuvidha helps to improve productivity by reducing the time it takes to search for loads or trucks. It provide the service that will help the user to get the movement of vehicle and material efficiently. User can avail the service by connecting through customer Helpline no. 8882080808. It also facilitates the users by offering vehicle tracking solutions. GPS integrated vehicles can easily get load for return trips. TruckSuvidha is working on a theory, "If there are problems, there are solutions as well". Its mission is to serve the transportation industry to best of the abilities to foster the profitable, safe, secure transportation of goods and services for the customers.

Please visit www.trucksuvidha.com for more information.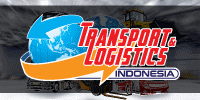 Transport & Logistic Indonesia


Please visit www.logistics-indonesia.net for more information.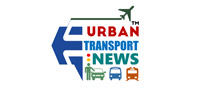 Urban Transport News

Urban Transport News is an exclusive and global information center which provides news, round up, industry insights, research report and business information for the world's urban transport industry with deep focus including metro, railways, high speed rail, logistics & freight, road/water/air transport, new technology, whitepapers, market research and deep analysis reports etc. We publish News, Urban Transport Infrastructure Magazine, E-Newsletter, Business & Product Directory, and deliver other on-line/off-line services for the global transport industry

Please visit www.urbantransportnews.com for more information.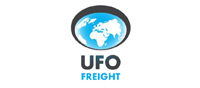 Universal Freight Organisation


Please visit www.ufofreight.com for more information.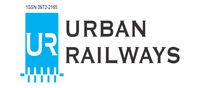 Urban Railways

Urban Railways is a monthly Journal dedicated to the Railway and Urban Development Sector. It captures and analyses the developments related to Urban Mobility, Mass Rapid Transit Systems (MRTS), Indian Railways and Rail Logistics. In its 3rd Year of monthly publication, Urban Railways aims to catalyze the economic activities related to Railways and MRTS in Asia, Africa and UAE. Expanding its reach to the stakeholders in these continents to create new opportunities for all. India has vast opportunities for International Investors, Technology, Product and Solution Providers in Railways and MRTS segments. Urban Railways aims to be the platform for the International Community to exchange ideas and knowledge for the benefit of all.

Please visit www.urbanrailways.com for more information.