Swachh Bharat Abhiyan

Swachh Bharat Abhiyan is a campaign in India that aims to clean up the streets, roads and infrastructure of India's cities, smaller towns, and rural areas. The objectives of Swachh Bharat include eliminating open defecation through the construction of household-owned and community-owned toilets and establishing an accountable mechanism of monitoring toilet use. Run by the Government of India, the mission aims to achieve an Open-Defecation Free India by 2 October 2019, the 150th anniversary of the birth of Mahatma Gandhi, by constructing 12 million toilets in rural India at a projected cost of ₹1.96 lakh crore.

Please visit www.swachhbharaturban.gov.in for more information.

Make in India

A major national initiative designed to facilitate investment; foster innovation; enhance skill development; protect intellectual property, and build best-in-class manufacturing infrastructure. There's never been a better time to Make in India.

Please visit www.makeinindia.com for more information.

Digital India

The Digital India programme is a flagship programme of the Government of India with a vision to transform India into a digitally empowered society and knowledge economy.

Please visit www.digitalindia.gov.in for more information.

Skill India

Skill India is a campaign launched by Prime Minister Narendra Modi on 15 July 2015 with an aim to train over 40 crore (400 million) people in India in different skills by 2022. It includes various initiatives of the government like "National Skill Development Mission", "National Policy for Skill Development and Entrepreneurship, 2015", "Pradhan Mantri Kaushal Vikas Yojana (PMKVY)" and the "Skill Loan scheme".

Please visit www.skillindia.gov.in for more information.

NITI Aayog ((National Institution for Transforming India)

The NITI Aayog, also National Institution for Transforming India, is a policy think tank of the Government of India, established with the aim to achieve Sustainable Development Goals and to enhance cooperative federalism by fostering the involvement of State Governments of India in the economic policy-making process using a bottom-up approach.

Please visit www.niti.gov.in for more information.

Ministry of Housing and Urban Affairs

Ministry of Housing and Urban Affairs, Government of India, is the apex body for formulation and administration of the rules and regulations and laws relating to the housing and urban development in India. The ministry was under the charge of Venkaiah Naidu and was given to Hardeep Singh Puri when Naidu was elected Vice President of India. The Ministry became independent from Ministry of Housing and Urban Poverty Alleviation in 2004, but was re-merged with it in 2017.

Please visit www.dst.gov.in for more information.

Department of Science & Technology

Department of Science & Technology (DST) was established in May 1971, with the objective of promoting new areas of Science & Technology and to play the role of a nodal department for organising, coordinating and promoting S&T activities in the country.

Please visit www.dst.gov.in for more information.

Ministry of Electronics and Information Technology

The Ministry of Electronics and Information Technology is a part of the Union Government of the Republic of India. It was carved out of Ministry of Communications and Information Technology on 19 July 2016.

Please visit www.digitalindia.gov.in for more information.



Ministry of Environment, Forest and Climate Change

The Ministry of Environment, Forest and Climate Change (MoEFCC) is the nodal agency in the administrative structure of the Central Government for the planning, promotion, co-ordination and overseeing the implementation of India's environmental and forestry policies and programmes.

Please visit www.envfor.nic.in for more information.



Department of Industrial Policy & Promotion

The Department of Industrial Policy & Promotion was established in 1995 and has been reconstituted in the year 2000 with the merger of the Department of Industrial Development. Earlier separate Ministries for Small Scale Industries & Agro and Rural Industries (SSI&A&RI) and Heavy Industries and Public Enterprises (HI&PE) were created in October, 1999.

Please visit www.dipp.nic.in for more information.

Ministry of Heavy Industries & Public Enterprises

The allocation of work of the Department of Heavy Industry entails promoting engineering industry viz. machine tools, heavy electrical, industrial machinery and auto industry and administration of 32 operating CPSEs and 4 autonomous organizations. The CPSEs under the Department are engaged in manufacture and in consultancy and contracting services. The CPSEs under the Department manufacture a wide range of products Boilers, Gas/Steam/ hydro turbines, industrial machinery, turbo generators, three wheelers, tractors and consumer products such as paper, salt, tyres and watches. The Ministry also looks after the machine building industry and caters to the requirements of equipment for basic industries such as steel, non-ferrous metals, power, fertilizers, refineries, petrochemicals, shipping, paper, cement, sugar, etc.

Please visit www.dhi.nic.in for more information.

Ministry of Micro, Small and Medium Enterprises

The Ministry of Micro Small and Medium Enterprises, a branch of the Government of India, is the apex body for the formulation and administration of rules, regulations and laws relating to micro, small and medium enterprises in India.

Please visit www.msme.gov.in for more information.

Ministry of Panchayati Raj

The Ministry of Panchayati Raj is a branch of the Government of India looking after the ongoing process of decentralisation and local governance in the States. In a federation the powers and functions of the government are divided among two governments. In India it is the Union Government and the various State Governments. However, with the passage of 73rd and 74th amendment act of the Constitution of India, in 1993 the division of powers and functions have been further trickled down to Local Self Governments. As such India now has not two but three tier of Governments in its federal setup.

Please visit www.panchayat.gov.in for more information.

Ministry of Power

The Ministry of Power started functioning independently with effect from 2nd July, 1992. Earlier it was known as the Ministry of Energy sources. Electricity is a concurrent subject at Entry 38 in List III of the seventh Schedule of the Constitution of India. The Ministry of Power is primarily responsible for the development of electrical energy in the country. The Ministry is concerned with perspective planning, policy formulation, processing of projects for investment decision, monitoring of the implementation of power projects, training and manpower development and the administration and enactment of legislation in regard to thermal, hydro power generation, transmission and distribution. The Ministry of Power is responsible for the Administration of the Electricity Act, 2003, the Energy Conservation Act , 2001 and to undertake such amendments to these Acts, as may be necessary from time to time, in conformity with the Government's policy objectives.

Please visit www.powermin.nic.in/en for more information.

Ministry of Road Transport and Highways

The Ministry of Road Transport and Highways, is a ministry of the Government of India, is the apex body for formulation and administration of the rules, regulations and laws relating to road transport, and transport research, in order to increase the mobility and efficiency of the road transport system in India. Road transport is a critical infrastructure for economic development of the country. It influences the pace, structure and pattern of development. In India, roads are used to transport over 60% of the total goods and 85% of the passenger traffic. Hence, development of this sector is of paramount importance for the India and accounts for a significant part in the budget. Since May 2014, the Minister for Road Transport and Highways is Nitin Gadkari.

Please visit www.morth.nic.in for more information.
Ministry of Skill Development & Entrepreneurship

The Ministry of Skill Development and Entrepreneurship is a Ministry of Government of India set up on 9 November 2014 to coordinate all skill development efforts across the country. Industrial training, apprenticeship and other skill development responsibilities were transferred from the Ministry of Labour and Employment to this newly-made Ministry on 16 April 2015. It aims to remove the disconnect between demand and supply of skilled manpower, to build the new skills and innovative thinking not only for existing jobs but also for jobs that are to be created.

Please visit www.skilldevelopment.gov.in for more information.

Ministry of Water Resources, River Development and Ganga Rejuvenation

The Ministry of Water Resources, River Development and Ganga Rejuvenation is the apex body for formulation and administration of rules and regulations relating to the development and regulation of the water resources in India. The Ministry was formed in January 1985 following the bifurcation of the then Ministry of Irrigation and Power, when the Department of Irrigation was re-constituted as the Ministry of Water Resources. In July 2014, the Ministry was renamed to "Ministry of Water Resources, River Development & Ganga Rejuvenation", making it the National Ganga River Basin Authority for conservation, development, management, and abatement of pollution in the river Ganges and its tributaries.

Please visit www.wrmin.nic.in for more information.

National Small Industries Corporation (NSIC)

National Small Industries Corporation National Small Industries Corporation Limited is a Mini Ratna PSU established by the Government of India in 1955 It falls under Ministry of Micro, Small & Medium Enterprises of India. NSIC is the nodal office for several schemes of Ministry of MSME such as Performance & Credit Rating, Single Point Registration, MSME Databank, National SC ST Hub, etc.

Please visit www.nsic.co.in for more information.
AsiaTradeHub.com

AsiaTradeHub.com, a unit of Matrix net-on-line Limited is Business to Business Trading Portal offer Companies platform to promote their products for Worldwide Customers. It offers basic and Trade Data & Infrastructure information of selected 22 Asian Countries, in addition offer active trading platform for online submission of Trade Leads for direct negotiations/ enquiries and orders from Worldwide Buyers for different sections. AsiaTradeHub.com offer marketing partnership to Asian Companies, promoting them and arranging orders for them through professional trading team and associated trade platforms worldwide on fixed charges for promotion as well as on commission basis. To promote associate supplier and manufacturers offer marketing support and display through TradeHub Gallery and Wholesale Section.

Please visit www.asiatradehub.com for more information.
Automotive India News


Please visit www.automotiveindianews.com for more information.
autoX

autoX, fuelled by passionate motoring junkies since September 2006, is the fastest growing automotive lifestyle publication & portal in India.
Our reviews meet the highest standards of editorial quality & integrity and we are fortunate that readers rate the quality of our content among the best in the motoring world globally.

Through our comprehensive tests and unique features, we strive to put our readers in the driver's seat of the most exciting industry in the country. Everything we do is driven by: Heart. Soul. Passion. Emotion.

Please visit www.autox.com for more information.
Book a Truck

Book a Truck is a breakthrough e-platform for Logistics Ecosystem. It enables a disruptive pricing mechanism and delivers reliable Transport & allied services to its customers. The platform generates efficiency for all stakeholders in the Value Chain. We offer one-stop solution for all your value added services such as Transit / Marine Insurance, GPS Tracking, Fleet-Management services.

Please visit www.bookatruck.in for more information.
Bus Coach India

Bus Coach India gives its clients the benefits of global audience. Our clients are Bus Coach Manufacturers, OEMs, Fleet Owners, Bus Body Builders, Raw Material Providers, Bus Coach Accessories Manufacturers, Financiers, Tour Operators, ASRTUs, Corporate Houses, Educational Institutions, Defense Forces, Hospitals etc. Therefore, Global Companies i.e, Tata Motors, Ashok Leyland, Force Motors, SML Isuzu, M&M, Eicher Motors, Volvo Buses, FASCHING Salzburg, JCBL, Actia India, Eberspaecher, J. K. Tyres, Continental Tyre, Michlin Tyre, Allison Transmission, Yes Bank, Snap on Tool, Sidwal Technology, Otoseatz, FASCHING Salzburg GmbH, WCB, ALP Overseas, Traves Bansawra, RG Fibrotech, Henkel, Subros, and Icat etc. are our valued advertisers.

Please visit www.buscoachindia.com for more information.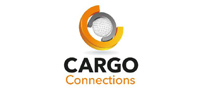 Cargo Connections


Please visit www.cargoconnections.net for more information.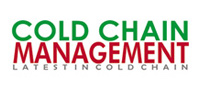 Cold Chain Management

ColdChainManagement.net purveys information on Temperature Controlled Supply Chain Industry is a B2B membership website that provides information relates to machineries, equipments & accessories of Cold Chain, Cold Storage, Cold Logistics, Refrigeration Equipments, Material Handling, Cool Packaging and allied Cold Storage, Cold Transport & Cold Supply Chain Verticals. The website publishes white papers, reports, digital books and e-newsletters along with covering news, local & global case studies, business features, product launches and interviews of industry professionals relates to Cold Chain Vertical.

Please visit www.coldchainmanagement.net for more information.
Digisilkroad

The international "Digisilkroad" is a commercial website which creates a bridge between international trade fairs and business. The website does its best to set the foundation for an organization which brings genuine trade and commerce through secure and straightforward routes for manufacturers, trader and holding companies.

Please visit www.digisilkroad.com for more information.
Electronics Media

Electronics Media is an initiative of Digi Electro Media an India based electronics and technology media company specializes in state of the art information from global electronics market and publishes in-depth knowledge, related to new innovations, upcoming products, market analysis and many more… around the world. You may know us for our quality publishing from electronics world but we do more than a publishing company.

Please visit www.digielectromedia.com for more information.

EPC World

EPC World provides a unique platform to winners and leaders who are literally building India as a global economic powerhouse of the 21st century. An award winning magazine that insightfully covers the infrastructure, Construction and EPC industries, EPC World has emerged as a valuable strategic tool for CEOs and leading industry professionals as well policy makers. It provides unparalleled pan Indian coverage including case studies and field reports from various corners of India where major projects are being implemented.

These reports have become critical tools for industry professionals implementing ambitious projects in sectors such as construction, power, oil & gas, mining, urban development, aviation, transportation, logistics and much more. EPC World has also emerged as a bridge between policy makers and industry leaders to debate and discuss important issues.

Please visit www.epcworld.in for more information.

Feeds Floor

FeedsFloor is a digital EXPO platform, which does media partnerships with exhibitions all over the world. At FeedsFloor, you can discover exhibitions locally and internationally and discover and chat with exhibiting companies during LIVE EXPOs.

Please visit www.feedsfloor.com for more information.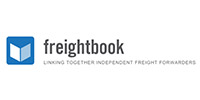 Freightbook


Please visit www.freightbook.net for more information.
GBF Asia

GBF Asia is an international exchange cooperative platform for battery and its related industries by gathering well-known brands to meet, trade and share. GBF Asia 2017 received over 12,000 person-time visitors and 237 exhibitors (up by 54.9%) such as Mikrouna, O-PA, Zeon, ULVAC, Keysight, Lishen, Highstar, OptimumNano, Sunwoda, HESSE, EV Meter, etc. The 55-people purchase group from Federation of Indian Small Scale Battery Associations and other buyers from leading enterprises like Microsoft, LG Chem, Jaguar Land Rover, Tesla Labs, TESLA Enerco Ltd, Roadmasters, Chrysler, etc. were much impressed by the variety of EV batteries, lithium batteries, Hydrogen Batteries,storage batteries and Battery Test Instruments. GBF Asia 2018 is going to be staged on a show floor of 30,000sq.m, 500+exhibitors and 35,000+visitors. It's supported by National Energy Conservation Center, China Energy Conservation Association,etc. It will be a feast in world battery industry!

Please visit www.battery-expo.com for more information.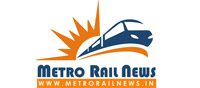 Metro Rail News

Metro Rail News is an exclusive and leading online news portal and monthly Magazine which provides complete and up to date information like project insights, tender, event & job notices, passenger information, media interviews etc. from various mass rapid transit systems like metro railways, mono rail, high speed bullet trains, sub-ways, trams, hyperloop technology, metro coach factories and associated industries in India. Metro Rail News offers business, advertisement and media partnership opportunities to the individuals, business organizations, event planners, metro railways, OEMs and coach factories worldwide.

Please visit www.metrorailnews.in for more information.
Motion Digest Network (MDN)

Motion Digest Network (MDN) operates an online portal Motiondigest.com that focus on news and development in the areas of Mobility as a Service (MaaS), electric vehicles, autonomous vehicles, sustainable urban mobility, public transportation and related topics in Southeast Asia (ASEAN) and Asia region. MDN aims to create awareness, encourage urbanites and businesses to participate in disruptive technology that is redefining transportation and car ownership.

Please visit www.motiondigest.com for more information.
New Delhi Times

New Delhi Times, a part of Srivastava Group started under the leadership of Dr. G. N. Srivastava in 1995, with the purpose of providing real news in Hindi and English from the capital of India to the world. New Delhi TImes is the only International Editorial Newspaper, with a major distribution in Delhi and NCR. It circulates news on a variety of topics and interest for all sorts of audience who wishes to be enlightened with the ongoing events in the world of news and entertainment. The main aim is to provide quality information on all events around the globe.

Please visit www.newdelhitimes.com for more information.
oneM2M

oneM2M is the global standards initiative that covers requirements, architecture, API specifications, security solutions and interoperability for Machine-to-Machine and IoT technologies. oneM2M was formed in 2012 and consists of eight of the world's preeminent standards development organizations: ARIB (Japan), ATIS (U.S.), CCSA (China), ETSI (Europe), TIA (U.S.), TSDSI (India), TTA (Korea), and TTC (Japan), together with five industry fora or consortia (Broadband Forum, CEN, CENELEC, GlobalPlatform, OMA) and over 200 member organizations. oneM2M specifications provide a framework to support applications and services such as the smart grid, connected car, home automation, public safety, and health. oneM2M actively encourages industry associations and forums with specific application requirements to participate in oneM2M, in order to ensure that the solutions developed support their specific needs.

Please visit www.onem2m.org for more information.
Opinion Post


Please visit www.opinionpost.in for more information.
Project Cargo Network

Project Cargo Network (PCN) is an ISO 9001 and ISO 14001 certified organisation established to provide a networking platform for the world's top project cargo specialists. Our Members handle the transportation of oversized and heavy items or shipments that consist of complex components that must be disassembled, shipped and then re-assembled. They offer project cargo management for engineering, procurement and construction companies servicing energy, mining, chemical, petrochemical, pipeline, infrastructure and other sectors. Our fast-growing organisation comprises of 220+ specialists in 105+ countries.

Please visit www.projectcargonetwork.com for more information.
Rail Analysis

Rail Analysis is the most Prominent Magazine on Railways , HSR and Metro Rail Development in India covering projects such as All Metro , HSR , Semi HSR , Ultra HSR and Traditional Rail Projects in India. We continue to be focused on the promotion of the Railways Industry Development in India and its Future Growth towards modernization of the Railways.

Our Magazine is sent to Indian and Global Railway Professionals & Major marketing platform, distributed to the decision makers of the Railways Industry in India. It provides the latest news and updates on Indian projects for International companies to connect with each other and collaborate for projects in India along with information and analysis on railway projects in India.

Please visit www.railanalysis.in for more information.
Radiance Media

Radiance Media is an Integrated Media, Marketing and Communications firm based in Delhi for News, Content, Planning, Consultancy, Events, Public Affairs, PR, Advertising, Designing, Publishing & Printing. Senior and Awarded teams, members and Consultants in India and Abroad. We have prominent clients like Union Ministries for Tribal Affairs, Culture, PSUs like NTPC, NHB, IOCL and HPCL, OPAL promoted by ONGC , GAIL and GSPC, Industries and Culture Department, Govt of Bihar, Bihar Foundation, Wellnss Expo, Exhibitions India, IIRD Shimla, Macmillan Publishers, PHD Chamber, Delhi Public Library, Pravasi Film Festival 2010 and Builder's Association of India, Global Agri Connect, IIT Patna, India Habitat Centre, Institute of Objective Studies, Khushigram, Khushi Social & Green Networks Pvt Ltd, The Oceanic Group, PFI and Rahul's IAS

Please visit www.radiancemedia.in for more information.
Rail Personnel

Rail Personnel is an internationally recognised recruitment specialist with a solid reputation in the rail industry worldwide for finding clients the people they need. We are able to provide you with staff on contract or to fill a permanent position. We have been helping people find jobs for over 20 years. Our website is visited by thousands of rail professionals from around the world and we have offices in Australia, Malaysia, Hong Kong, Taiwan, Singapore and China. Working with us means having access to the best jobs and people in the rail industry.

Please visit www.railpersonnel.com for more information.
SourceSecurity.com

SourceSecurity.com is the world's leading security industry publication, with an audience of over 180,000 visits monthly. SourceSecurity.com US Edition is specifically dedicated to the US and Americas security market. In addition to its unique and unrivalled comparative database of security products comprising over 18,000 products, including CCTV cameras, IP cameras, access control systems, intruder alarms and integrated security systems, content includes news & analysis, latest applications, and a directory of security companies and events. The site also features in-depth coverage of products and applications in vertical markets such as airport & ports, retail and industrial & commercial security. Dedicated areas for IP security and biometric security recognize the emergence and growth of these technologies, while experts from the industry contribute their valuable insights on business and technology trends. With its depth and breadth of content, SourceSecurity.com is the definitive resource for the security industry.

Please visit www.sourcesecurity.com for more information.
Tender Tiger

We are World's Largest and #1 Tender Portal having vast 16 years of experience in providing Tenders Information Service and its solutions which includes upcoming Projects from govt & Private sectors, Tender Results, Liaison/JV/Sub Contracting Services. ETL (E-Procurement Technologies Ltd.) is Worlds # 1 & India's only ISO/IEC 27001 ISMS (Information Security Management System), ISO/IEC 9001 QMS (Quality Management System) and CMMi Level-3 company which ensures the Security of Information and Product, with all International Standards and is certified for end-to-end E-Procurement Solution Provider. It owns & manages www.TenderTiger.com. Our 1 Million+ Satisfied Subscribers are getting daily service from www.TenderTiger.com through E-mail Notification, Web access & TenderTiger Mobile App.

Please visit www.tendertiger.com for more information.
The Automobile Times

The Automobile Times provides with the latest breaking news and videos straight from the Automobile industry including in depth coverage, news, views, reviews market dynamics, research and design of the automobiles.

Please visit www.theautomobiletimes.com for more information.
TheBigRedGuide.com

TheBigRedGuide.com is the fire industry's most comprehensive source for fire and safety product information. Our extensive product database covers thousands of firefighting and fire protection products that include fire pumps, hoses, fire monitors, nozzles, firefighter masks, personal protective equipment (PPE) and fire radios etc. from leading manufacturers. The website also features essential industry news, updated daily; an events calendar, and a comprehensive company directory showcasing companies in the fire industry from around the world.

Please visit www.thebigredguide.com for more information.
Tradeshows.asia

Tradeshows.asia - Asia's Largest Premium Trade shows Portal, an online portal based in India, to help you find upcoming Trade shows, Business Conferences, Trade Exhibitions, Expos and Major Trade Events in Asian Countries. This is a Biggest Directory of Trade show Organizers and Venue owners in Asia. Get detailed information of Event Organizers and Major Trade show Venues in Asian Counties. Promote your event with us and get maximum exposure of your Event, we offer complete online marketing & advertising solutions.

Please visit www.tradeshows.asia for more information.
Trendy Travel Trade with Food & Shop (T3FS)

Established in 2013, Fabian Media came up with its revolutionary brand T3FS (Trendy Travel Trade with Food & Shop). A blended sector magazine, it aims at keeping the world updated with the trends of travel, trade, hospitality and lifestyle. T3FS has an unquestioned reputation for its high-quality and most updated content with most premium facade. T3FS leads its path with exquisite entrepreneurial culture, creating innovative ideas for the industries in which we operate. Our young and proficient team comprises of some of the most qualified, talented, passionate and experienced professionals.

Please visit www.fabianmedia.net for more information.
TV GME

Excellence and expertise is what Businesses need to maintain their edge over the fast paced and competitive environment. We at Get Me Experts have a team of solution oriented experts, aggregated over the years to provide just the right solution for your business. The main challenge that businesses face is to find a credible expert on time and within their specified region. GME solves this issue by providing a curated list of credible niche experts who are ready to work on-demand, with the best possible solution in real time. What separates us from the rest is we are a customer-centric company.

Please visit www.tv.gme.network for more information.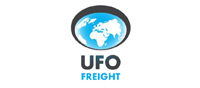 Universal Freight Organisation


Please visit www.ufofreight.com for more information.
Urban Railways

Urban Railways is a monthly Journal dedicated to the Railway and Urban Development Sector. It captures and analyses the developments related to Urban Mobility, Mass Rapid Transit Systems (MRTS), Indian Railways and Rail Logistics. In its 3rd Year of monthly publication, Urban Railways aims to catalyze the economic activities related to Railways and MRTS in Asia, Africa and UAE. Expanding its reach to the stakeholders in these continents to create new opportunities for all. India has vast opportunities for International Investors, Technology, Product and Solution Providers in Railways and MRTS segments. Urban Railways aims to be the platform for the International Community to exchange ideas and knowledge for the benefit of all.

Please visit www.futurerailindia.com for more information.
Winmax Forum

The WiMAX Forum is an industry-led, not-for-profit organization that certifies and promotes the compatibility and interoperability of broadband wireless products based upon IEEE Standard 802.16. The WiMAX Forum's primary goal is to accelerate the adoption, deployment and expansion of WiMAX, AeroMACS, and WiGRID technologies across the globe while facilitating roaming agreements, sharing best practices within our membership and certifying products. WiMAX Forum and WiGRID Certified® products are interoperable and support broadband fixed, nomadic, portable, and mobile services. The WiMAX Forum works closely with service providers and regulators to ensure that WiMAX Forum Certified systems meet customer and government requirements.

Please visit www.wimaxforum.org for more information.
White Note

White Note is an online news publication that provides information, analysis and insights on the latest developments related to the technology and telecom industry. In an endeavour to provide readers balanced and distinctive coverage on different aspects of the ICT industry in India and abroad, White Note covers all the major trending topics. From IoT to Cloud computing, to smart city, its insights and informative content aims at enabling consumers to gather the market pulse related to various ICT verticals.

White Note is here to meet the growing appetite for quality content that aims to educate and inform techies and enthusiasts abut anything and everything on IT and telecom on a daily basis.

Please visit www.whitenote.in for more information.