Ministry of Electronics and Information Technology

The Ministry of Electronics and Information Technology is a part of the Union Government of the Republic of India. It was carved out of Ministry of Communications and Information Technology on 19 July 2016.

Please visit www.digitalindia.gov.in for more information.



Ministry of Environment, Forest and Climate Change

The Ministry of Environment, Forest and Climate Change (MoEFCC) is the nodal agency in the administrative structure of the Central Government for the planning, promotion, co-ordination and overseeing the implementation of India's environmental and forestry policies and programmes.

Please visit www.envfor.nic.in for more information.



Ministry of Heavy Industries & Public Enterprises

The allocation of work of the Department of Heavy Industry entails promoting engineering industry viz. machine tools, heavy electrical, industrial machinery and auto industry and administration of 32 operating CPSEs and 4 autonomous organizations. The CPSEs under the Department are engaged in manufacture and in consultancy and contracting services. The CPSEs under the Department manufacture a wide range of products Boilers, Gas/Steam/ hydro turbines, industrial machinery, turbo generators, three wheelers, tractors and consumer products such as paper, salt, tyres and watches. The Ministry also looks after the machine building industry and caters to the requirements of equipment for basic industries such as steel, non-ferrous metals, power, fertilizers, refineries, petrochemicals, shipping, paper, cement, sugar, etc.

Please visit www.dhi.nic.in for more information.
Ministry of Housing and Urban Affairs

Ministry of Housing and Urban Affairs, Government of India, is the apex body for formulation and administration of the rules and regulations and laws relating to the housing and urban development in India. The ministry was under the charge of Venkaiah Naidu and was given to Hardeep Singh Puri when Naidu was elected Vice President of India. The Ministry became independent from Ministry of Housing and Urban Poverty Alleviation in 2004, but was re-merged with it in 2017.

Please visit www.dst.gov.in for more information.


NITI Aayog ((National Institution for Transforming India)

The NITI Aayog, also National Institution for Transforming India, is a policy think tank of the Government of India, established with the aim to achieve Sustainable Development Goals and to enhance cooperative federalism by fostering the involvement of State Governments of India in the economic policy-making process using a bottom-up approach.

Please visit www.niti.gov.in for more information.

Ministry of Micro, Small and Medium Enterprises

The Ministry of Micro Small and Medium Enterprises, a branch of the Government of India, is the apex body for the formulation and administration of rules, regulations and laws relating to micro, small and medium enterprises in India.

Please visit www.msme.gov.in for more information.

Ministry of Road Transport and Highways

The Ministry of Road Transport and Highways, is a ministry of the Government of India, is the apex body for formulation and administration of the rules, regulations and laws relating to road transport, and transport research, in order to increase the mobility and efficiency of the road transport system in India. Road transport is a critical infrastructure for economic development of the country. It influences the pace, structure and pattern of development. In India, roads are used to transport over 60% of the total goods and 85% of the passenger traffic. Hence, development of this sector is of paramount importance for the India and accounts for a significant part in the budget. Since May 2014, the Minister for Road Transport and Highways is Nitin Gadkari.

Please visit www.morth.nic.in for more information.
Department of Science & Technology

Department of Science & Technology (DST) was established in May 1971, with the objective of promoting new areas of Science & Technology and to play the role of a nodal department for organising, coordinating and promoting S&T activities in the country.

Please visit www.dst.gov.in for more information.

Ministry of Water Resources, River Development and Ganga Rejuvenation

The Ministry of Water Resources, River Development and Ganga Rejuvenation is the apex body for formulation and administration of rules and regulations relating to the development and regulation of the water resources in India. The Ministry was formed in January 1985 following the bifurcation of the then Ministry of Irrigation and Power, when the Department of Irrigation was re-constituted as the Ministry of Water Resources. In July 2014, the Ministry was renamed to "Ministry of Water Resources, River Development & Ganga Rejuvenation", making it the National Ganga River Basin Authority for conservation, development, management, and abatement of pollution in the river Ganges and its tributaries.

Please visit www.wrmin.nic.in for more information.
Dassault System


Dassault Systèmes (Euronext Paris: #13065, DSY.PA), the 3DEXPERIENCE company, world leader in 3D design software, 3D digital mock-up and product lifecycle management (PLM) solutions, provides software applications and services, designed to support companies' innovation processes. The group brings value to over 250,000 customers of all sizes, in all industries, in more than 140 countries. Its 3DEXPERIENCE platform leverages the Company's world-leading 3D software applications to transform the way products are designed, produced, and supported, enabling businesses to craft delightful customer experiences.The 3DEXPERIENCE platform is a business experience platform. It provides software solutions for every organization within a company – from engineering to marketing and sales – that help clients, in their value creation process, to create differentiating consumer experiences. With a single, easy to-use interface, the 3DEXPERIENCE Platform, available on premise and on cloud, powers Industry Solution Experiences based on 3D design, analysis, simulation, and intelligence software in a collaborative, interactive environment. With offices in Gurgaon, Bangalore, Pune, Chennai, Mumbai and Kolkata and by operating through both a direct sales force and indirectly through value-added resellers, Dassault Systèmes India continues to strengthen its leadership with an installed base of more than 10,000 customers across the country.

Please visit www.3ds.com for more information.
Ramboll



Please visit www.ramboll.com for more information.
Schindler



Please visit www.schindler.com for more information.
All India Institute of Local Self-Government (AIILSG)

Established in 1926, the All India Institute of Local Self-Government (AIILSG), has been the steadfast friend, philosopher and guide to Urban Local Bodies (ULBs) across the Country. For more than eight decades it has contributed to the principles and practice of urban governance, education, research and capacity building. It has designed and developed a vast array of training literature and courses and trained more than 1.5 million stakeholders in diverse areas of urban governance and urban services delivery. These activities of the AIILSG are practiced through 30 regional centres spread across the Country. The Institute anchors the Regional Centre of Urban and Environmental Studies (RCUES) of the Ministry of Urban Development, Government of India for Western India region. This Centre is actively involved in building capabilities of municipal officials, staff and elected members from the States of Goa, Gujarat, Maharashtra, Rajasthan and the Union Territories of Diu, Daman, and Dadra & Nagar Haveli by upgrading their knowledge and skills required for effective administration and implementation of various urban development programmes.

With a view to cater to the growing requirement of ULBs in regard to services, the AIILSG runs specialized capacity building institutions such as the National Fire Academy, the Nrupur Institute of Nursing Science and Research and the Centre for Environment & Disaster Management at Vadodara, PRUDA at Ahmedabad, National Resource Centre for Urban Poverty, International Centre of EQUI-T, the Disaster Management Cell and the Centre of GIS at Pune. It runs the Solid Waste Management Cell of the Government of Maharashtra. In recent years, AIILSG has ventured into rural and tribal capacity building and handholding of rural institutions of self-governance. Over the years, AIILSG has organised local, national and international seminars and conferences to foster debate on issues of urban relevance with a view to dissemination of ideas, better understanding and policy advocacy. It has undertaken a wide gamut of projects to assist states and organisations in the delivery of specific outputs that they have sought. In all that AIILSG has done, it has taken care to work with a full range of stakeholders-grassroots organisations, NGOs, ULBs, state and national governments, international organisations, organisations of the UN, research organisations and universities.

The Institute has organised several tailor-made capacity building programmes for various countries in South Asia, viz, Bangladesh, Nepal, Sri Lanka and in other regions, including South Africa, Ethiopia, Indonesia, Malaysia, China, etc. The Institute has linkages with renowned international organizations including UNCHS (Habitat), UNDP, UNICEF, UNFPA, WHO, DFID, CITYNET, CLGF, US-AEP and the Ford Foundation. It is the anchor institution for Urban Management Programme (UMP - UNCHS - Habitat) for South Asia.

Please visit www.aiilsg.org for more information.
ICLEI - Local Governments for Sustainability

ICLEI - Local Governments for Sustainability is the world's leading association of more than 1000 metropolises, cities, urban regions and towns. ICLEI South Asia - the South Asian arm of ICLEI - Local Governments for Sustainability, aims to build and serve a regional network of local governments to achieve tangible improvements in regional and global sustainability through local initiatives. Over 10 years, ICLEI South Asia has emerged a strong and vibrant local government association with a membership base of over 60 cities. We promote local action for global sustainability and support cities to become sustainable, resilient, resource-efficient, biodiverse, low-carbon, productive, ecomobile; to build a smart infrastructure; and to develop an inclusive, green urban economy with sustainable procurement with the ultimate aim of achieving healthy and happy communities.

ICLEI also strengthens North-South and South-South cooperation to advance sustainability at the local regional and sub-national level. We work with South Asian cities with funding support from various national and international partners by offering various opportunities such as participation in programs and projects, technical inputs, information services, trainings, conferences and workshops. We also share our expertise, reach out to cities, initiate interaction and mobilise funds. Facilitating peer learning, city-to-city exchanges and networking and supporting development and implementation of demonstration projects are some ways in which we strengthen the capacities and technical know-how of cities that we work with. With over 35 professional staff including urban planners, energy managers, environmental planners, transportation engineers, ecologists and environmental engineers, ICLEI South Asia brings a varied capacity to support South Asian cities on multiple aspects of sustainable development.

Please visit www.iclei.org for more information.
United Cities and Local Governments Asia Pacific (UCLG ASPAC)

The history of United Cities and Local Governments Asia Pacific (UCLG ASPAC) starts with the emergence of the International Union of Local Authorities (IULA) which was established in 1913 in Belgium with its headquarters in The Hague, Netherlands, while IULA ASPAC, headquartered in Jakarta, was set up in September 1989. UCLG ASPAC is one of the Regional Sections of United Cities and Local Governments (UCLG), an amalgamation of International Union of Local Authorities, United Towns Organization (UTO), and World Association of the Major Metropolises (METROPOLIS). UCLG was established on 1 January 2004 and is headquartered in Barcelona, Spain. UCLG is a worldwide association, and the only local government organization recognized by the United Nations.

Please visit www.uclg-aspac.org/en for more information.
BOCI


Please visit www.boci.org.in for more information.
India Energy Storage Alliance

IESA (India Energy Storage Alliance) was launched in 2012 to accelerate the market development for Energy Storage Technologies in India, through an active dialogue among the various stakeholders. Over past 5 years, IESA has worked diligently with policy markets, industry stake holders and consumers to create awareness of energy storage technologies for transforming India's electric grid in coming decade. Today, IESA has become the leading body to address the need for a robust energy storage ecosystem in the country. It has set a mission to make India a global hub for research and manufacturing of advanced energy storage technologies by 2022.

Being the technology and knowledge hub for energy storage in India, IESA's experience and expertise cuts across all segments ranging from energy storage, electric vehicles & charging infrastructure, micro-grid, renewable energy etc. IESA is getting great response from the energy storage industry worldwide and is has gained a strong foothold across various stakeholders and technology providers. IESA is also strengthening the knowledge pool of industry through its publications such as Emerging Tech Radio (ETR) podcast, Emerging Technology News (ETN) magazine, Weekly Newsletters and various Industry reports.

IESA has strategic alliances with 20+ global and national associations including China National Energy Storage Alliance (CNESA), Energy Storage Alliance –USA (ESA), California Energy Storage alliance (CESA), Germany Energy Storage Alliance (BVES), Energy Storage Canada (ESC), Australian Energy Storage Alliance (AESA) and many more.

Please visit www.indiaesa.info for more information.
WRI India

WRI India is a research organization that turns big ideas into action at the nexus of environment, economic opportunity and human well-being. We intend to drive transformative solutions through five interrelated programs: Sustainable Cities, Climate, Energy, Sustainable Landscapes and Restoration, and Climate Resilience:

These programs are led by an interdisciplinary team of over 80 researchers located in our offices in Delhi, Mumbai and Bengaluru. Our research team draws on four cross-cutting disciplines: business, governance, finance and economics.

Please visit www.wri-india.org for more information.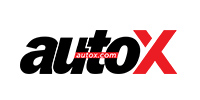 autoX

autoX, fuelled by passionate motoring junkies since September 2006, is the fastest growing automotive lifestyle publication & portal in India.
Our reviews meet the highest standards of editorial quality & integrity and we are fortunate that readers rate the quality of our content among the best in the motoring world globally.

Through our comprehensive tests and unique features, we strive to put our readers in the driver's seat of the most exciting industry in the country. Everything we do is driven by: Heart. Soul. Passion. Emotion.

Please visit www.autox.com for more information.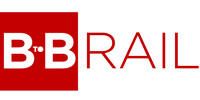 B2B Rail

B2B Rail in an international company specialized in Web Marketing, Leads Generation, Business and Strategy Solutions for the Railway Industry and Public Transport worldwide. Clever solutions for a better communication. Web Marketing is the science of choosing target markets through market analysis and market segmentation, as well as understanding consumer behavior and providing superior customer value. From a societal point of view also the link between a society's material requirements and its economic patterns of response. Marketing satisfies these needs and wants through exchange processes and building long term relationships.

Please visit www.btobrail.com for more information.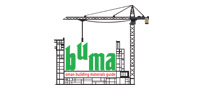 Buma

Ibn ahmed united enterprises – proudly launching the "BUMA" Oman Building Materials Guide is a booklet for the manufacturers, wholesalers, suppliers & retailers. Source of informative information for the new materials of building construction. Distribution will reach to the target industries like construction companies, engineering consultant, building retailers, walk in customers & etc.

Many types of Building materials are used in the building construction and construction industry to create buildings and structures. These categories of materials and products are used by architects and construction project managers to specify the materials and methods used for building .

Please visit www.omanbuildingmaterials.com for more information.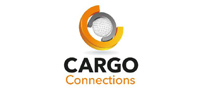 Cargo Connections


Please visit www.cargoconnections.net for more information.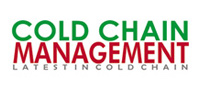 Cold Chain Management

ColdChainManagement.net purveys information on Temperature Controlled Supply Chain Industry is a B2B membership website that provides information relates to machineries, equipments & accessories of Cold Chain, Cold Storage, Cold Logistics, Refrigeration Equipments, Material Handling, Cool Packaging and allied Cold Storage, Cold Transport & Cold Supply Chain Verticals. The website publishes white papers, reports, digital books and e-newsletters along with covering news, local & global case studies, business features, product launches and interviews of industry professionals relates to Cold Chain Vertical.

Please visit www.coldchainmanagement.net for more information.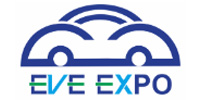 EVE EXPO

2019 The 2nd China (Guangzhou) International New Energy Vehicle Industrial Ecology Chain Exhibition & Global New Energy Vehicle Leadership Summit

Please visit www.evexpovip.com for more information.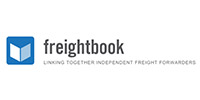 Freightbook


Please visit www.freightbook.net for more information.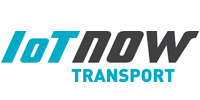 IoT Now - How to run an IoT enabled business.

The Internet of Things (IoT) is affecting every aspect of our daily lives, but none more than Transport. Car buyers see financial and environmental benefits in buying transport services, not vehicles. With vehicle connectivity and autonomy, this is changing the car, how we use it, and the business model for a global industry. Smart cities need integrated, green, and cost-efficient public transport services. Airports, ports and rail stations will benefit from greater connectivity, optimising the use of existing infrastructure, and rationalising investments. At a time of fundamental change, decisions need to be timely and well-informed so IoT Now (www.iot-now.com) has launched a new smart media brand, IoT Now Transport (www.iotnowtransport.com)

Please visit www.iotnowtransport.com for more information.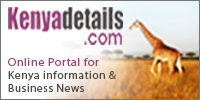 kenyadetails.com



Please visit www.kenyadetails.com for more information.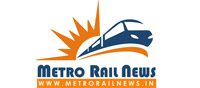 Metro Rail News

Metro Rail News, is India's exclusive and leading news portal and monthly magazine which is being published with a deep focus on urban mobility, metro railway projects, mass rapid transit systems, high-speed rail projects, transport infrastructure, and smart public transportation in smart cities projects in India by Symbroj Media Pvt. Ltd., New Delhi. Our magazine has presently 10000+ print subscribers and 75000+ digital subscribers from relevant industries and growing rapidly. You will be glad to know that most of our subscribers belong from the decision maker community of the industry.

Please visit www.metrorailnews.in for more information.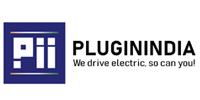 PluginIndia

We @PluginIndia are passionate about Electric Vehicles and Clean energy. Our aim is to accelerate the shift to plug-in vehicles powered by clean, affordable, domestic electricity to reduce our country's dependence on imported oil and thus improve the global environment. We have started doing this by creating content (blogs, videos, reviews) that helps in spreading awareness of electric vehicles and clean energy. We have conceived Let Us Breathe and RE:LIVE events to promote EV's and have promoted community charging by pioneering the idea of community charging stations, where communities open up their homes, offices and businesses for EV owners. We also work with the Electric Vehicle Industry and local businesses to bring about change.

Please visit www.pluginindia.com for more information.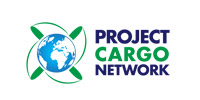 Project Cargo Network

Project Cargo Network (PCN) is an ISO 9001 and ISO 14001 certified organisation established to provide a networking platform for the world's top project cargo specialists. Our Members handle the transportation of oversized and heavy items or shipments that consist of complex components that must be disassembled, shipped and then re-assembled. They offer project cargo management for engineering, procurement and construction companies servicing energy, mining, chemical, petrochemical, pipeline, infrastructure and other sectors. Our fast-growing organisation comprises of 220+ specialists in 105+ countries.

Please visit www.projectcargonetwork.com for more information.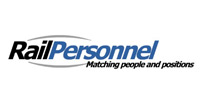 Rail Personnel

Rail Personnel is an internationally recognised recruitment specialist with a solid reputation in the rail industry worldwide for finding clients the people they need. We are able to provide you with staff on contract or to fill a permanent position. We have been helping people find jobs for over 20 years. Our website is visited by thousands of rail professionals from around the world and we have offices in Hong Kong, Australia, Malaysia, Taiwan, Singapore and China. Working with us means having access to the best jobs and people in the rail industry.

Please visit www.railpersonnel.com for more information.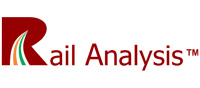 Rail Analysis

Rail Analysis is the most Prominent Magazine on Railways , HSR and Metro Rail Development in India covering projects such as All Metro , HSR , Semi HSR , Ultra HSR and Traditional Rail Projects in India. We continue to be focused on the promotion of the Railways Industry Development in India and its Future Growth towards modernization of the Railways.

Our Magazine is sent to Indian and Global Railway Professionals & Major marketing platform, distributed to the decision makers of the Railways Industry in India. It provides the latest news and updates on Indian projects for International companies to connect with each other and collaborate for projects in India along with information and analysis on railway projects in India.

Please visit www.railanalysis.in for more information.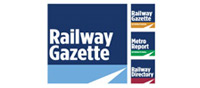 Railway Gazette

The Railway Gazette Group is the leading provider of business management and technical information for the world's railway industry, offering an extensive range of print, digital and online news and data resources. These are read and respected by railway operators and suppliers in more than 140 countries.

Please visit www.railwaygazette.com for more information.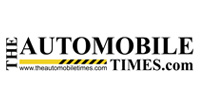 The Automobile Times

The Automobile Times provides with the latest breaking news and videos straight from the Automobile industry including in depth coverage, news, views, reviews market dynamics, research and design of this industry.

Please visit www.theautomobiletimes.com for more information.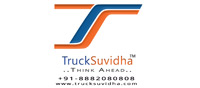 Truck Suvidha

Trucksuvidha is a web portal for the Indian transportation industry. It is connecting transporters, truck drivers, customers and other related entities. It was founded in 2014 and operating all over India. Its service is aimed for the brokers/ transporters/ logistics heads/ delivery heads to make the use of technology and for making better load and truck availability. On an aggregate 30500+ verified transporters and 18500+ customers/industries across India are registered on the Portal. TruckSuvidha helps to improve productivity by reducing the time it takes to search for loads or trucks. It provide the service that will help the user to get the movement of vehicle and material efficiently. User can avail the service by connecting through customer Helpline no. 8882080808. It also facilitates the users by offering vehicle tracking solutions. GPS integrated vehicles can easily get load for return trips. TruckSuvidha is working on a theory, "If there are problems, there are solutions as well". Its mission is to serve the transportation industry to best of the abilities to foster the profitable, safe, secure transportation of goods and services for the customers.

Please visit www.trucksuvidha.com for more information.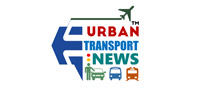 Urban Transport News

Urban Transport News is an exclusive and global information center which provides news, round up, industry insights, research report and business information for the world's urban transport industry with deep focus including metro, railways, high speed rail, logistics & freight, road/water/air transport, new technology, whitepapers, market research and deep analysis reports etc. We publish News, Urban Transport Infrastructure Magazine, E-Newsletter, Business & Product Directory, and deliver other on-line/off-line services for the global transport industry

Please visit www.urbantransportnews.com for more information.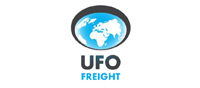 Universal Freight Organisation


Please visit www.ufofreight.com for more information.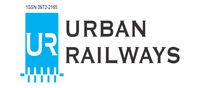 Urban Railways

Urban Railways is a monthly Journal dedicated to the Railway and Urban Development Sector. It captures and analyses the developments related to Urban Mobility, Mass Rapid Transit Systems (MRTS), Indian Railways and Rail Logistics. In its 3rd Year of monthly publication, Urban Railways aims to catalyze the economic activities related to Railways and MRTS in Asia, Africa and UAE. Expanding its reach to the stakeholders in these continents to create new opportunities for all. India has vast opportunities for International Investors, Technology, Product and Solution Providers in Railways and MRTS segments. Urban Railways aims to be the platform for the International Community to exchange ideas and knowledge for the benefit of all.

Please visit www.urbanrailways.com for more information.